The product range of EDER forestry equipment consists of portable winches, climbing devices, felling wedges, various attachments to chainsaws as well as a log splitter and a hydraulic unit.
Please do not hesitate to contact us if you have any questions.
Portable winches
The lightweight, portable winches are suitable for synthetic ropes of any length. All units can be used to pull, hold and release the loads and are controlled from a safe distance.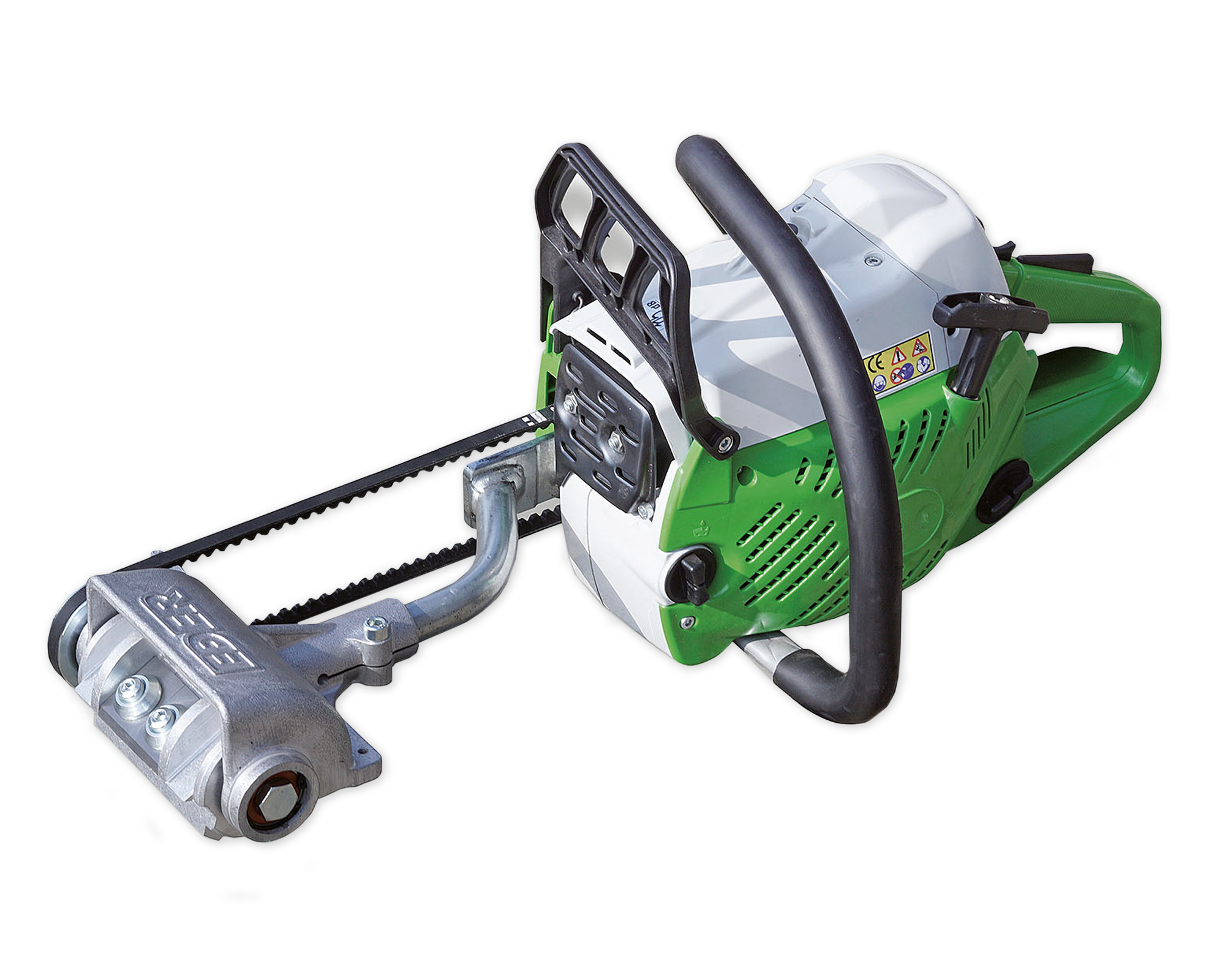 Attachments for chainsaws
Our chainsaw attachments are available with chain drive or belt drive for various common chainsaw models. They are also available as complete units. Furthermore, these are also available as complete units.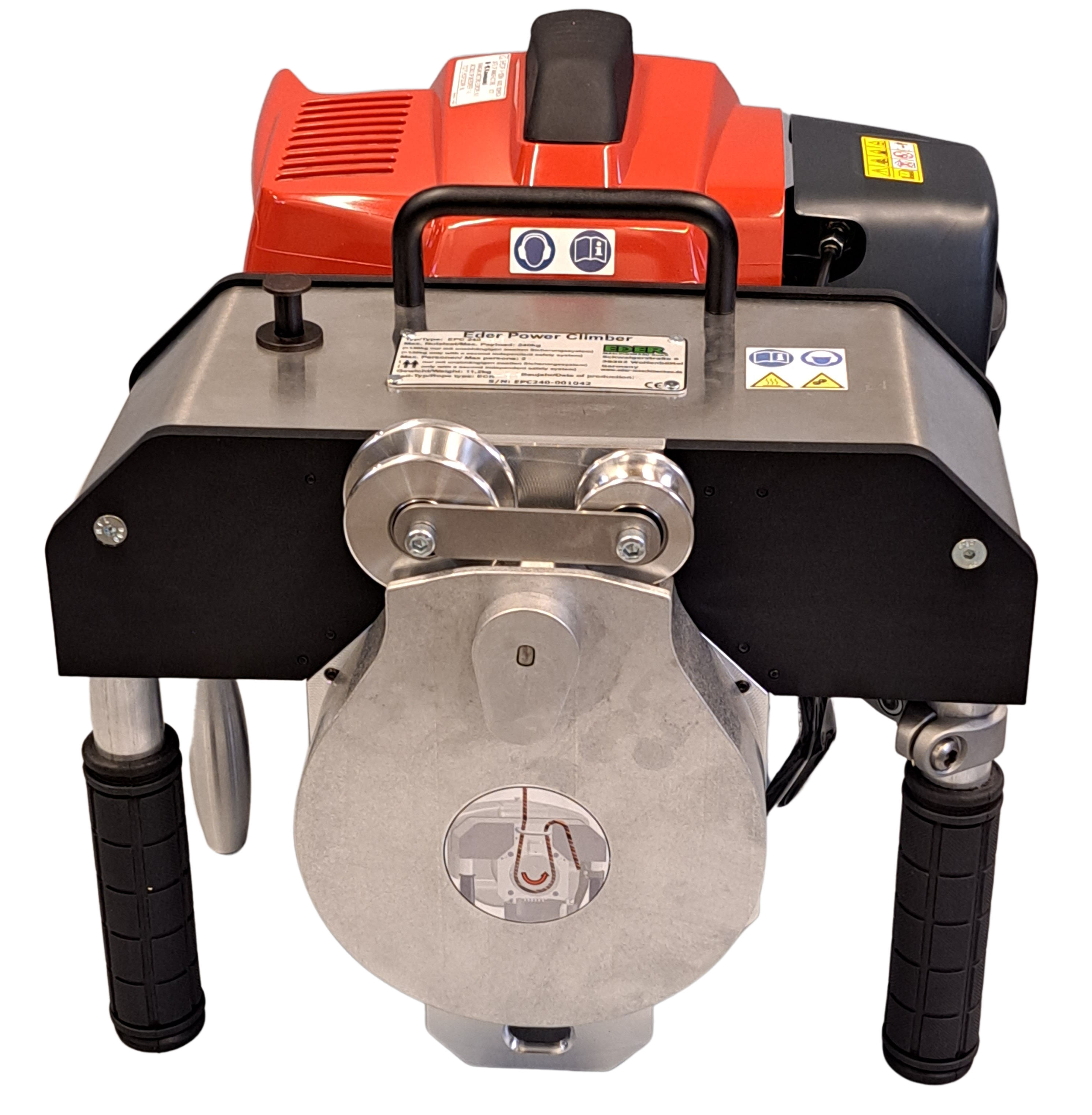 Climbing device
Climbing devices are used to support the ascent or descent on a rope. Fields of application include rescue of persons, tree care and industrial climbing.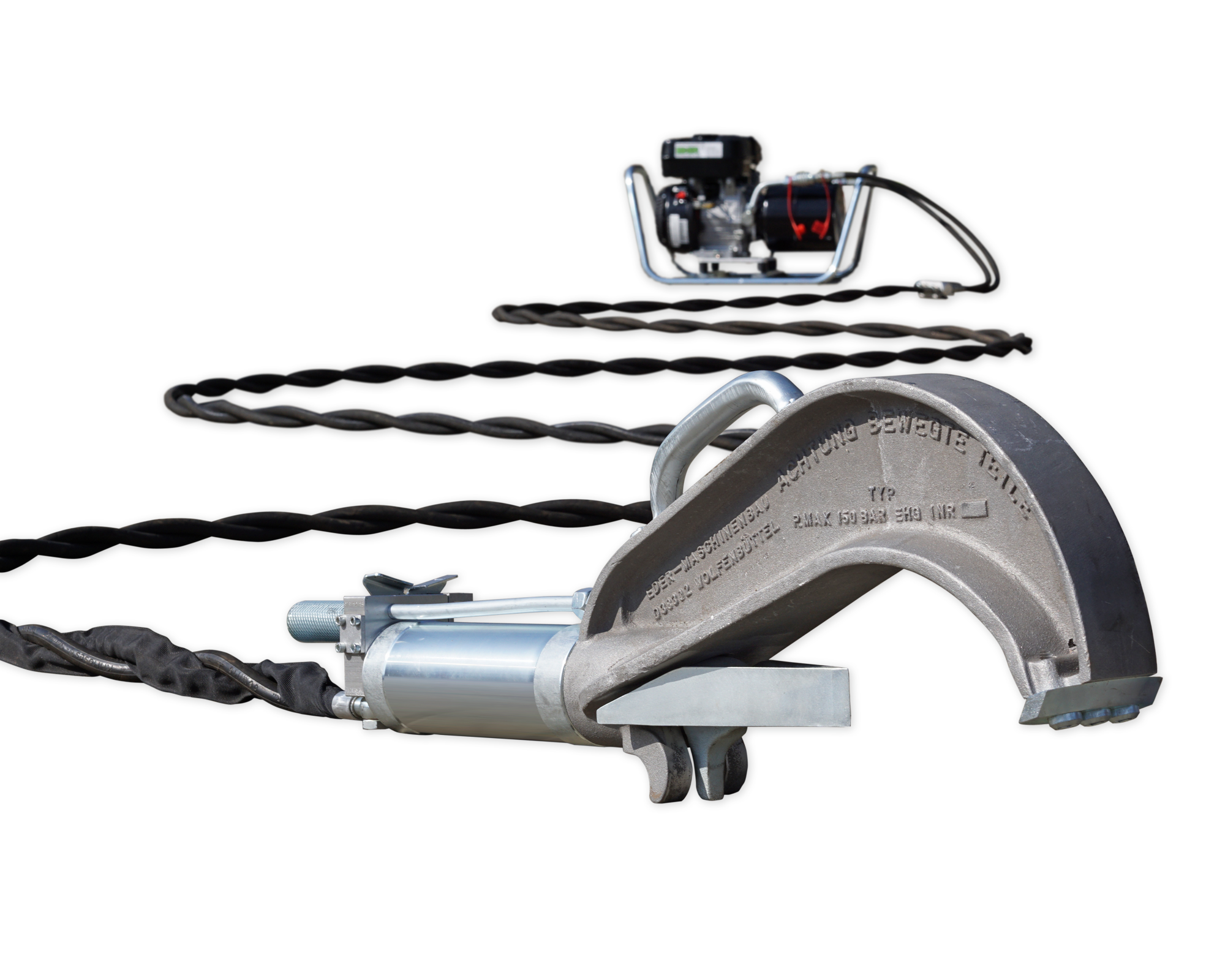 Log Splitter and Hydraulic Unit
The log splitter is suitable for splitting logs regardless of length and diameter. The hydraulic unit is optimised for use with our hydraulic log splitters. The hydraulic power pack is optimized for use with our hydraulic splitting equipment.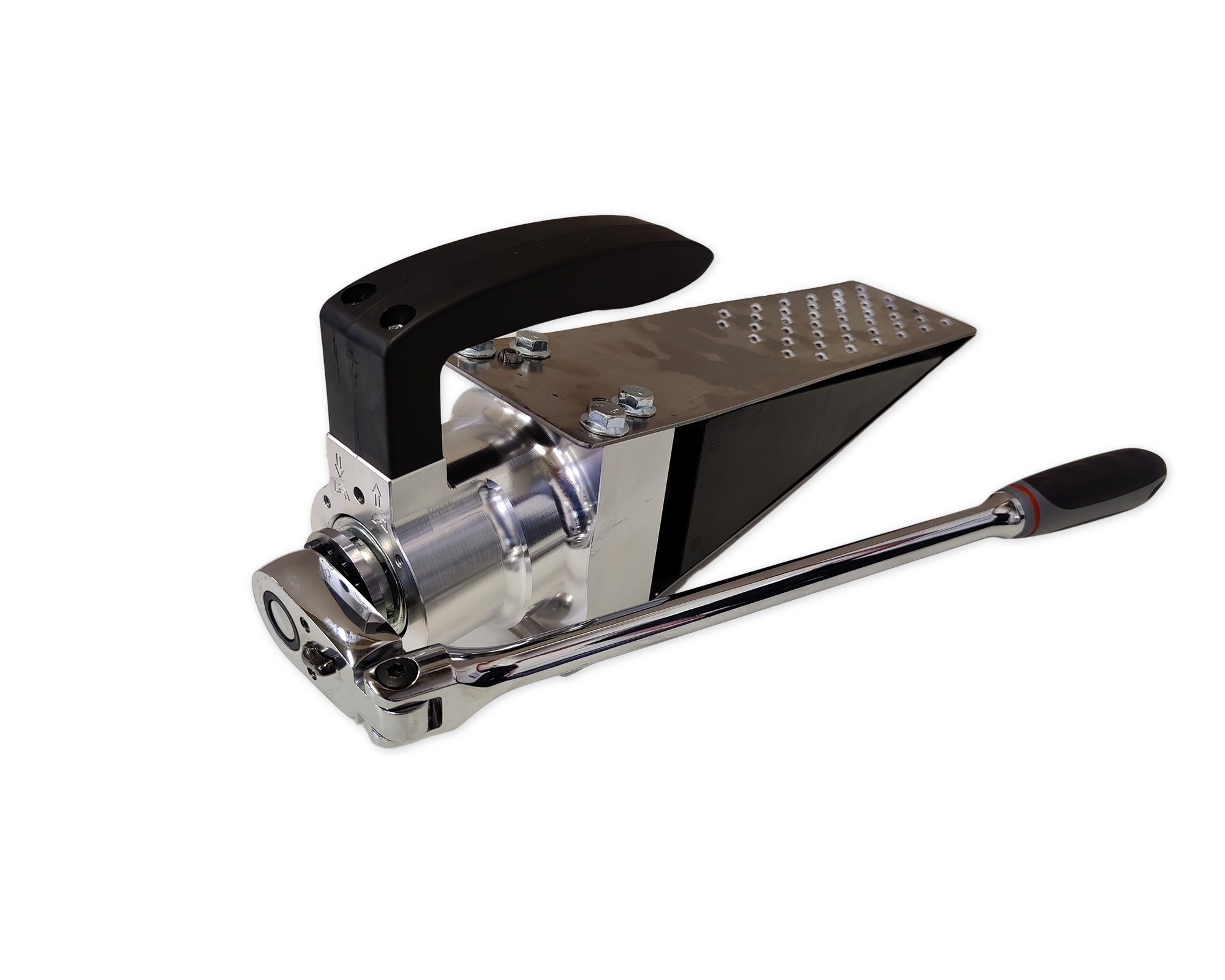 Mechanical felling wedge
The mechanical felling wedge is used in timber harvesting and is a safe and effective alternative to heavy wedge work.