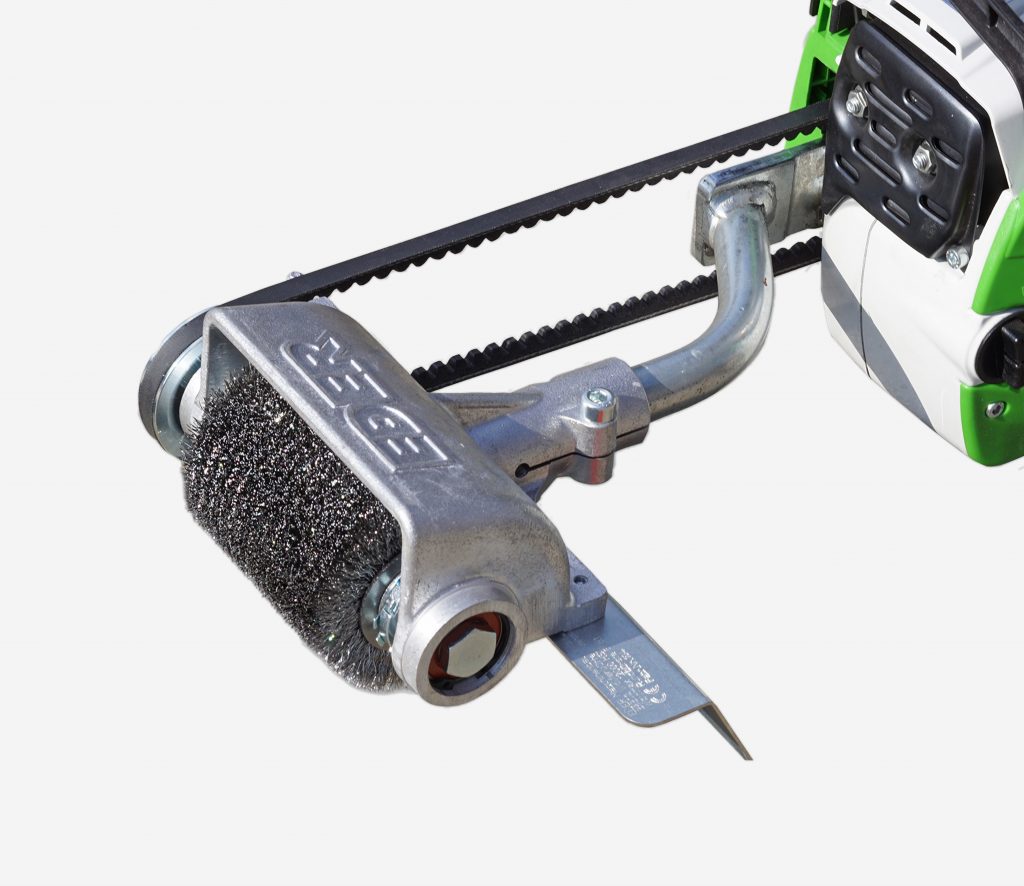 The EDER ERB1 Round Brush is suitable for brushing wooden surfaces as well as painted and rusty metal surfaces. The design of the brush roller results in a well controllable brushing and sanding performance with minimum effort. The brush roller is placed on the surface to be sanded at full speed and guided evenly over the surface to be brushed without pressure.
Technical specifications for complete set
Weight with Active engine: 8.8 kg
Drive power: 3.0 kW / 4.1 hp
Working width: 100 mm
Brush diameter: 80 mm
Steel bristles: Wire diameter 0.3 mm
Max. Speed: 13.000 1/min
Technical data for attachment
Weight: 2.8 kg
Min. drive power: 1.5 kW / 2.0 hp
Working width: 100 mm
Brush diameter: 80 mm
Brush trim steel: wire diameter: 0.3 mm
The complete set is delivered fully assembled. For your own chainsaw, please refer to our mounting instructions.
We will be happy to provide you with a non-binding offer. Please fill in the form and send us the enquiry or contact us via the options below. We will get back to you as soon as possible.